Thanks for the Facebook & Twitter love, Cabot Creamery Coop!
To go with last week's
basil-marinated chicken
, I tossed together a rather pretty pasta salad which not only looked and tasted quite good, but which also allowed me to use up a bunch of odds-and-ends. Pasta salad -- summer's answer to winter's "cleaning out the fridge" soup.
Pasta Salad with Basil, Grape Tomatoes, and Bell Pepper

1 small yellow bell pepper, cut into pea-sized pieces
¼ cup red onion, cut into pea-sized pieces
1½ cups grape tomatoes, halved width-wise
½ cup Cabot Serious Sharp cheddar, cut into pea-sized pieces
½ cup tightly packed fresh basil, coarsely chopped
½ cup light mayonnaise
½ cup light sour cream
1 tsp McCormick's salt-free lemon & pepper seasoning
8 oz Barilla Piccolini Mini Fusilli

Combine first five ingredients in a large bowl and set aside. Prepare pasta as directed. While pasta cooks, combine mayonaisse, sour cream, and lemon-pepper seasoning. Set aside. When pasta is cooked drain, retaining a little water. Add warm pasta and water to vegetable bowl, top with sour cream-mayonnaise mixture and stir well to combine.
I served this pasta salad warm, because that was what I was in the mood for. When we eat the leftovers, I will add a little more sour cream-mayonnaise mix as the salad will be a little dry -- the warm pasta having soaked up a lot of the sauce.
Yum!
(I loved the colors in this salad so much I've used a photo of the chopped vegetables in my new blog header!)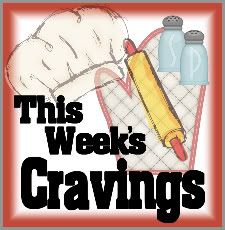 Refreshing summer salads!
Next up for basil: